Cyclone Washer
Dec,30,2021
Cyclone Washer:Cyclone assembly for corrugated and square roof profile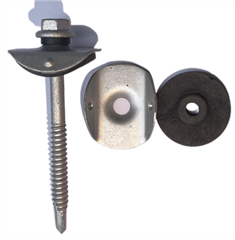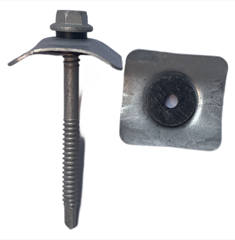 Material:Carbon steel,304 stainless steel,EPDM washer
Application:Strengthen the roof and walls ability of cyclone resistance on crest roofing pannel,roof-lok has ultimate roof holding capability in a storm.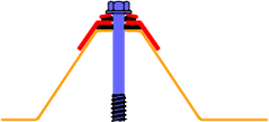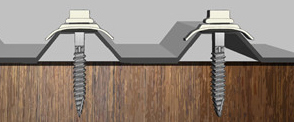 Features:
*Excellent support performance
The large contact surface of cyclone washer greatly improves the pressing capacity of the roof panel. Protects the roof from damage in hurricane conditions.
*Meets Hurricane Zone Building Codes
The cyclone washer design is suitable for buildings and walls in the category 5 hurricane area (equivalent to a category 17 typhoon).
*Dual purpose,both good performance
Cyclone washer is suitable for both square crest and corrugated crest.
*Effectively prevent water leaking
Equipped with a double-layer combination gasket, which is composed of an upper sealing gasket and a lower large EPDM sealing ring. Secured in place by grooves. It can effectively prevent water from entering screw heads, storm washers and roof panels, causing corrosion.
*Excellent corrosion resistance performance
Base coating is zinc+tin alloy,out layer is ruspert coating. The entire steel plates and screws are treated with this mechanical coating system,offers excellent anti-corrision ability.Due to the unique structural design, debris, dust...etc, are not easy to accumulate under the steel plate. Corrosion hazards are reduced.
*Automatically adjust to fit the roof structure
Even when installed off-centre,storm washer can still lock the roof panel when it is pulled upwards.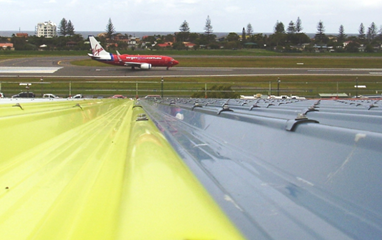 More specifications and information,please feel free to contact us.