304 Bi-Metal Stainless Steel Self Drilling Screw
Click here for online message:
Drop us a line
admin@hdwj.com
Detail
304 Bi-Metal Stainless Steel Self Drilling Screw
Stainless steel Bi-metal series self-tapping and self-drilling screws with austenitic 304/316 stainless steel as the main material, the innovative technology of robot welding alloy steel drilling bits, and special heat treatment methods to improve the performance of alloy drill bits, while maintaining the unique high ductility of austenitic stainless steel , good resistance to brittle fracture, and excellent high corrosion resistance,ensure excellent drill-in efficiency. The Bi-metal 304 stainless steel screws have an anti-corrosion coating on the surface for extra protection and lubrication.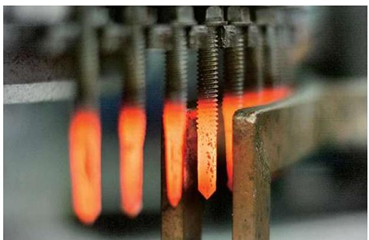 Features:
● Cold forged Austenitic stainless steel, which is not magnetic.
● Resistance to acid and alkali, suitable for pre-engineered steel buildings.
● Solving the corrosion problem, long life.
● Drilling tapping and fastening at one process, providing economic efficiency.
● High tensile strength, which is durable with strong wind.
● With EPDM bonded washer, prevent water leakage.